UNITRANS 10W/20W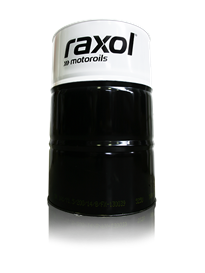 Special oil designed for automatic transmissions, hydraulic systems, brakes and clutches of tractors, forklifts and off-road equipment. This oil (Universal Tractor Transmission Oil) should never be used to lubricate the engine. When the manufacturer requires an oil for the lubrication of all parts including the engine, he refers to a super tractor oil universal.

Performance level
AGCO/ALLIS: 821 XL
API: GL-4
CASE: MAT3505/3525/3526
CASE: MAT 3540
CASE: MS1206/1207/1209
CLAAS:RENAULT AGRICULTURE
DIN: 51524 T3 HVLPD
FORD: ESN-M2C134 D
FORD:FNHA-2-C-201.00
JD: J20 D
KUBOTA: UDT
KUBOTA: UDT²
MC CORMICK: HTX
MF: M 1143
KOMATSU AXO 80

MF: M 1145
NH: NH 410B/C
VALTRA: G2-08
VALTRA: G2-B10
VOLVO:97303/WB101
VOLVO:97304/WB102
ZF: TE-ML 03E
ZF: TE-ML 05F
ZF: TE-ML 06D
ZF: TE-ML 06K
ZF: TE-ML 06N
ZF: TE-ML 06R
ZF: TE-ML 17E
ZF: TE-ML 21
Applications
Because of its multifunctional nature, this oil is used in transmissions, hydraulic lifts, rear axles, wet brakes of agriculture tractors, off-road equipment, as well as mobile hydraulic systems (cranes, junction box, power steering).